Age of Minsk, in historical writing, is close to 950 years. In the past it had ups and downs, devastating destruction and building a new... What is this city now and what he remembers about his past .
The Principality of Polotsk, the Grand Duchy of Lithuania, The Polish-Lithuanian Commonwealth, the Russian Empire, The Byelorussian Soviet Socialist Republic and the Republic of Belarus - that is the way that Minsk has passed during its life. Тhe most valuable architectural monuments of the city: Cathedral Orthodox and Catholic Churches of the ХVII-XVIII centuries; St. Peter and St. Paul's Church of the beginning of ХVII century and the "Red" Church; the oldest street Nemiga which started its way from the Minsk castle, and the picturesque Upper Town.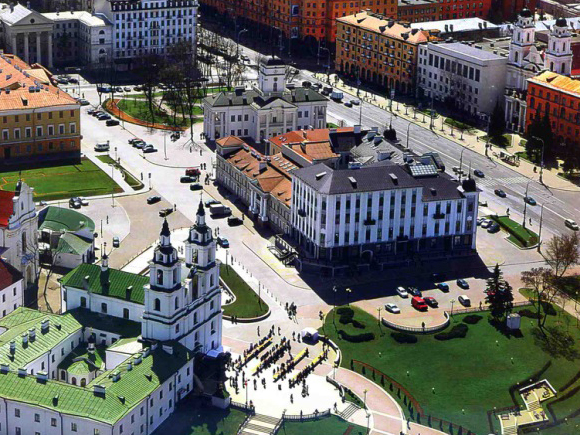 The historic centre of Minsk - the Upper Town - attracts the visitors with its unique atmosphere of the past which is felt in its old buildings and on its narrow streets where museums, cafes and restaurants, boutiques and sculptures are located.
Belarusian land is full of wonderful places. Fascinating tour itineraries can help you to get to know better Belarusian places of interest. During the course of exciting excursions you can see Minsk, stately mansions of Mir and Nyasvizh, as well as you can get off the beaten track, get into Belarusian province and dive into national colour.